Feb. 9-10:
Snow blizzard direct hit.  My garden looks like a fall-down drunk.
Twelve foot tall Pieris and Rhododendron are bent over at the waist with their torsos awkwardly splayed out on the ground, while six, seven foot woody ornamental shrubs have been crushed by two and a half feet of snow into lumps of tangled branches.  Other plants have completely disappeared under the icy blanket and five foot icicles are hanging from the roof.  And that's just what I can see from our windows.  Adding insult to injury, walls of snow prevent the outer doors from opening so I'm locked in, unable to rush to the rescue, or even to assess the extent of the damage.
Feb. 11-12:
Good news: Weather has warmed, snow is melting and it appears that the plants have begun to right themselves.  Bad news: Still home-bound and more snow predicted.
Feb. 13:
Brave husband dug himself out this morning.  Took some photos.  (Self explanatory.)  [All photos below are copyright 2013 – Lois Sheinfeld.]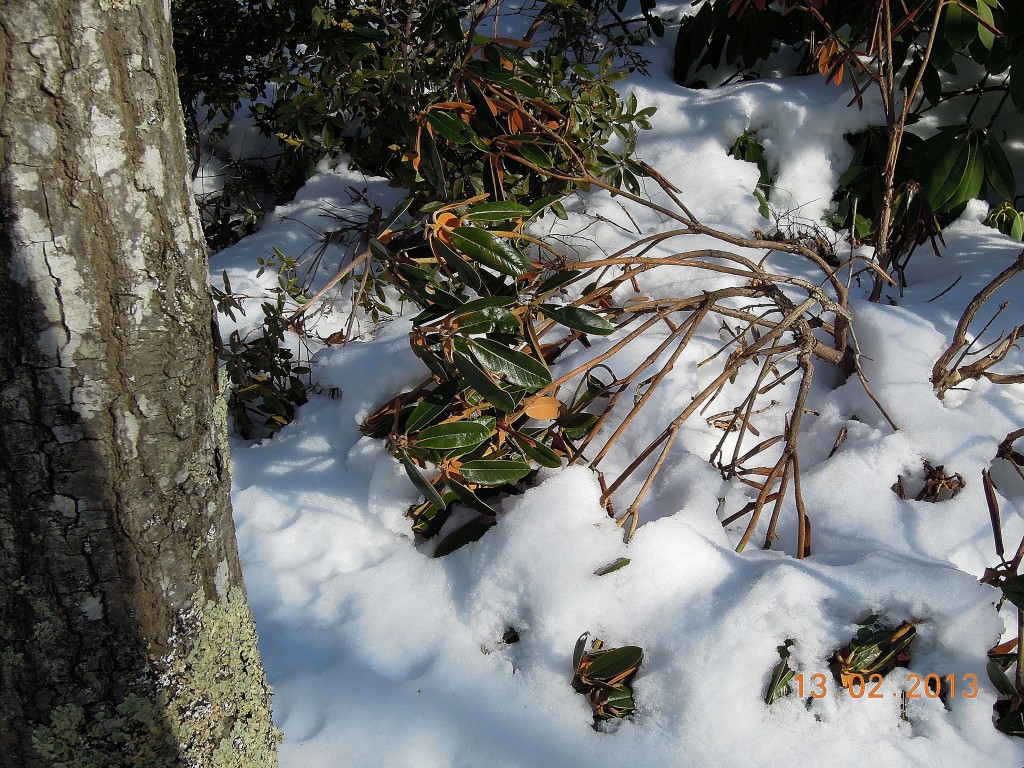 Feb.14:
Valentine's Day. Mother Nature's gift: More snow last night. Quite beautiful, really.
To be continued…..
Feb.21:
I'm back. Nothing good to report. Snow has turned to ice and the driveway is treacherous. I've had it with the weather and with Mother Nature's evil twin.
Next post is about a must-have plant. Plants make me happy.